"We really wanted to create Sende surrounded by nature, flowers and lots of birds"
María and Edo are travelling entrepreneurs and co-founders of Sende. María is from the social education sector and used to organise youth camps. She also worked tirelessly to help children from underprivileged backgrounds get access to the education they need to thrive in the working world.
Edo is a serial entrepreneur and world traveller. He too worked in education and always needs to keep in touch with creative communities while building new projects.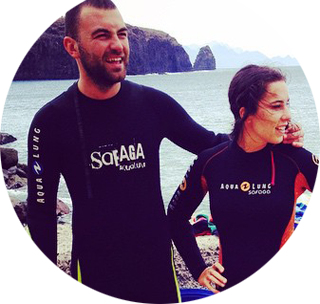 Edo&María. Sende Co-founders
Sende
is a rural coworking and coliving space in Galicia, northern Spain. We converted a couple of old village houses into creative spaces with accommodation and a kitchen with open-source recipes, where entrepreneurs, artists and educators can come to work and create their own projects.
What is coworking for you?
We think that coworking is changing the way we work and how we collaborate and interact with the physical workspace and our coworkers. Coworking is often connected with terms such as work philosophy, community and humanized space and each of these elements is important for the professional life of each coworker.
We normally spend most of our lives working so that we can make a living. However, when we practice coworking, we are making our work more meaningful, which will become part of our lifestyle.
How did you come up with Sende?
Back in 2010, Edo was organising different international events in Serbia, where people from all over Europe went to a mountain house to attend creative workshops while coliving and collaborating.
He organised various international events and attended around 50 similar ones throughout Europe. We discovered how powerful it was to bring several smart people together in a remote place to collaborate and colive, so decided to bring that concept to Sende (Senderiz, Spain).
Later, in 2012, Edo co-founded the first youth HUB in the Balkans, which allowed high-school children to come and learn what a coworking space is and work together on small entrepreneurship initiatives. These projects taught us a lot before starting our own space in northern Spain.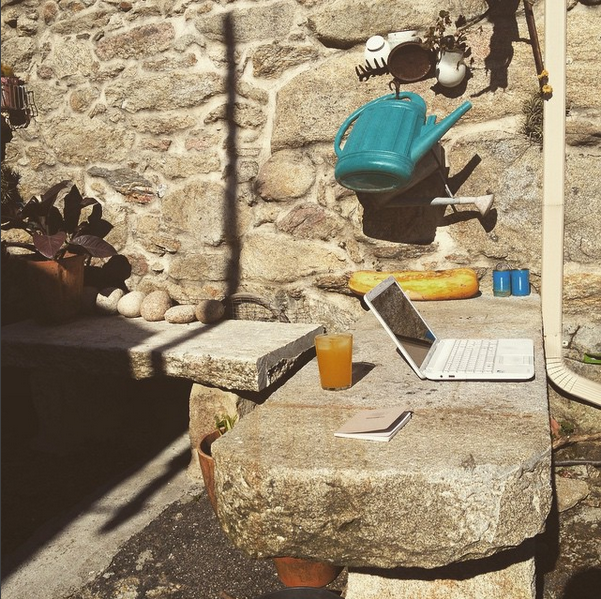 Why did you choose Senderiz for the project?
We were both travelling and living in Sintra (Portugal) with the idea of finding an interesting location to build this space. One night, while building relationships during a long, Portuguese dinner, we heard about this opportunity in Senderiz and went for it. Two months later, we started converting old barn houses into creative spaces where people from all over the world would come to work and create projects.
How is the day-to-day interaction with Senderiz's local community?
Senderiz is a village with 20 interesting neighbours who received our idea well and we have gradually adapted to each other. Now, after more than a year living here, we interact really well with them; we respect their daily routine and try to contribute to the local community whenever we can.
When our neighbours pass the space on their way home from their allotments, they often leave a few peppers, tomatoes or fresh green salad on our doorstep. We really appreciate their lifestyle and I think that they are an important part of our way of working and living.
We host people from all over the world during the summer, so we came up with this 'Language hack pack' that contains the 20 most important words and sentences, which are just enough for coworkers to interact with the villagers.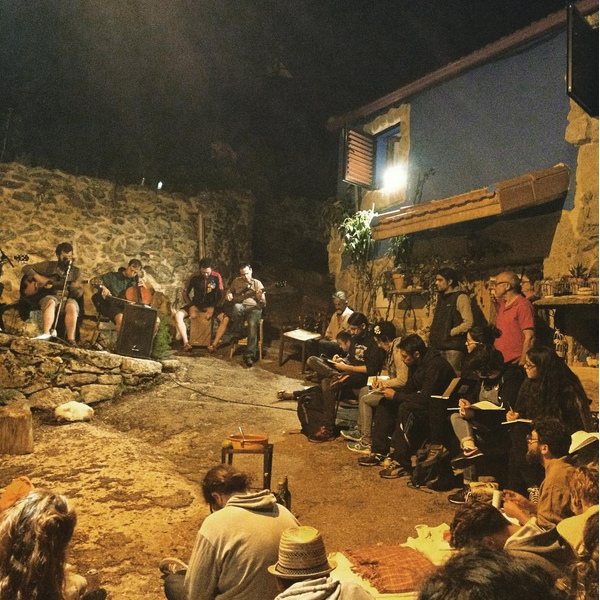 Life at Sende
What are the main challenges you face in Sende?
At first, the main challenge was converting the houses, as we'd never had any previous experience. We used a lot of energy to create a good work environment within the houses in fewer than six months.
We really wanted to create Sende in a remote village, so we could live surrounded by nature, flowers and lots of birds. The only problem is that there are no bars or shops nearby. Other than that, we quickly learnt from our first guests, and found that adapting the place to users' needs was a key point.
Now Sende has a bar with standing tables in one of the spaces. We are gradually adapting the space to our coworkers' needs. Listening to users is one of the most important pieces of advice I could give to anyone who wants to open a coworking space.
We are creating spaces that cover both our philosophy and ideas from our guests, and that's why Sende will become an ideal place created from the community's contributions.
Can you describe Sende in three numbers? And two words?
One year, 500 people, 20 countries. Stress-free place (When I need to describe what makes us so happy living here, I just say that we don't have any kind of problems, it's a totally stress-free environment).
How do you see the future of digital nomading and coworking?
Digital nomading is becoming a big trend and more and more people are deciding to live this kind of lifestyle. It correlates with the rise of the tech and online industry and all the stats show that digital nomading and coworking will become a new work concept in the future.
Also, I think that more and more coworking and coliving spaces are going to be created and the vast majority of their guests will be the new generation of digital nomads.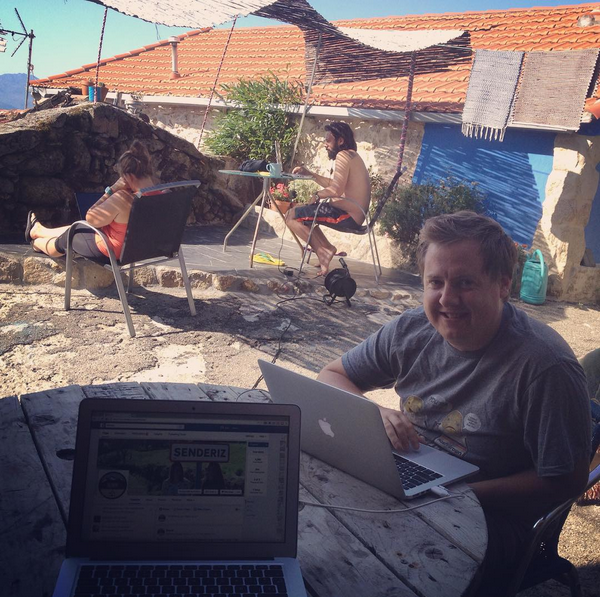 Digital Nomads working at Sende
Could you tell us more about the Cohubiting project?
Cohubiting
is a winter project, born in Sende. The aim is to bring together small groups of remote workers and forward thinkers and escape from stormy weather to a sunny house based on an island or in southern Spain, Portugal or Italy.
Cohubiting is built to grow a community of interesting people while coworking and coliving in nice places. We have created a high-quality, low-cost model to run Cohubiting and that's why we had a lot of people interested in joining us. This project was created in cooperation with our coworkers and friends last year.
Related posts
The impact of COVID-19 and the social distancing measures that are being implemented until a vaccine or cure is discovered are having an impact on many businesses from two angles. On one hand, many are experiencing a lack of income due to closure and on the other, they are having to adjust their business models to adapt to the new transitional phase that is already happening in many countries.