Can companies implement the coworking model?
In recent years, the coworking movement has broadened; there are more and more spaces, which reach an increasingly wider community and have attracted investments of around $1bn in the last year. This has undoubtedly helped the concept be progressively more "in trend" and the number of medium-sized and large companies interested in the ins and outs of the model is on the rise. As a result, there are also more events and training programmes aimed at promoting collaboration in professional working environments. Since 2011, Unwired has hosted the Worktech conference on the future of work, spaces, technology and innovation. The event has been held in cities all over the world and the next one will take place in Singapore in September. London is also going to be host to the first edition of "The Social Workplace Conference" organised by Global Enterprise, the consulting firm behind Coworking Europe.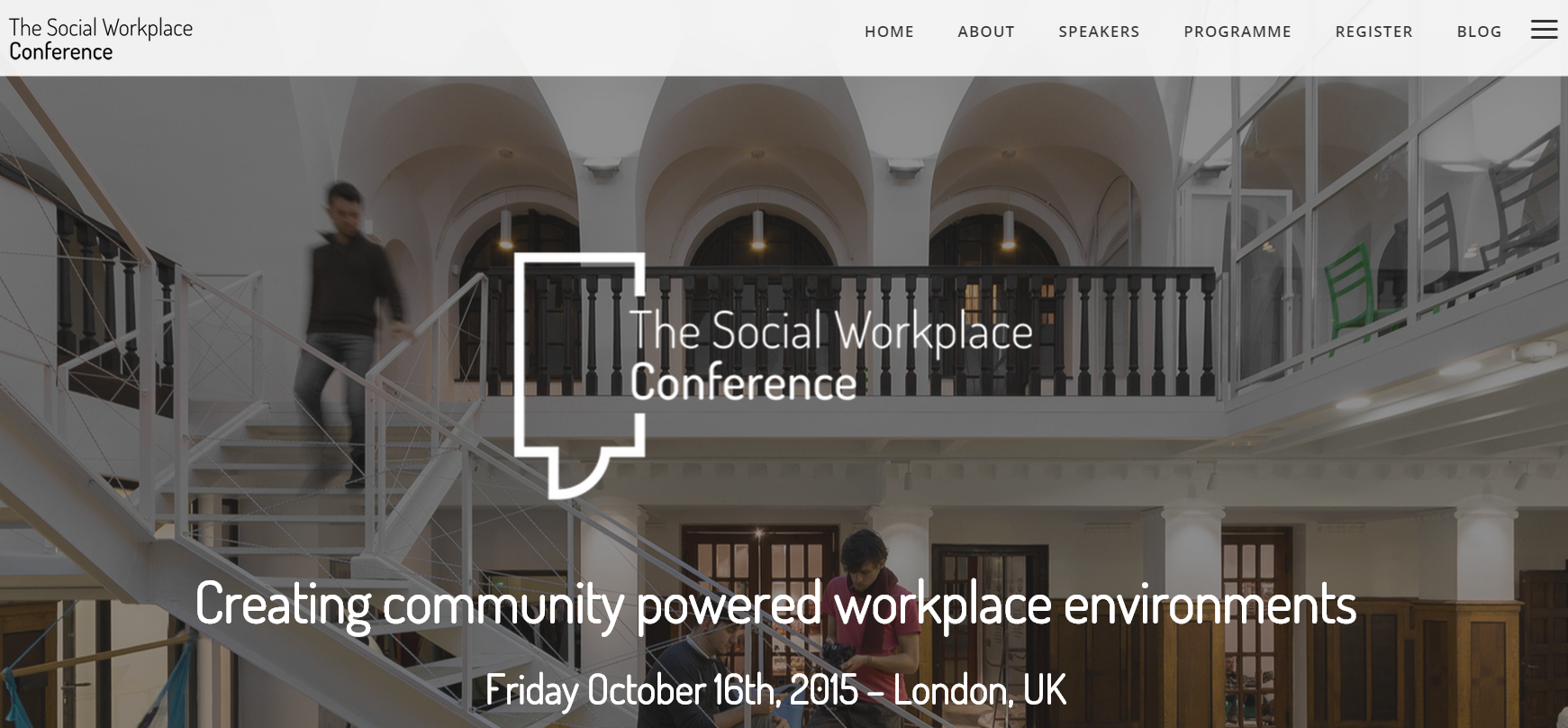 Photo source: The Social Workplace Conference website
How can medium-sized and large companies benefit from the virtues of coworking? Can the coworking model be extrapolated to these organisations? Let's look at two situations or models:
1.- Companies that use spaces' infrastructure
The number of companies that allow their employees to work remotely or teams that are spread across the world is on the increase. Buffer is a great example of one of these teams, with 31 people in 22 different countries at present. Joel Gascoigne (CEO) explains the advantages and disadvantages of working with this company model. The norm is that these teams turn to coworking spaces for a base outside of their homes. There are several advantages for this type of model:
Productivity: Although we shouldn't generalise, we are faced with so many distractions when we work from home. A coworking space offers a professional environment.
Reduced costs: Companies can reduce their investment in offices by combining working remotely with using work spaces as and when they're needed.
Interaction: Coworking spaces are diverse and open. The collisions that occur are positive for a project's development.
Flexibility: Sometimes companies may be put off by their remote team sharing a space due to privacy and confidentiality issues. However, more and more spaces are offering private offices. Spaces like Indiegrove, Mission50 and The Working Capitol all combine private offices for teams and other more flexible models.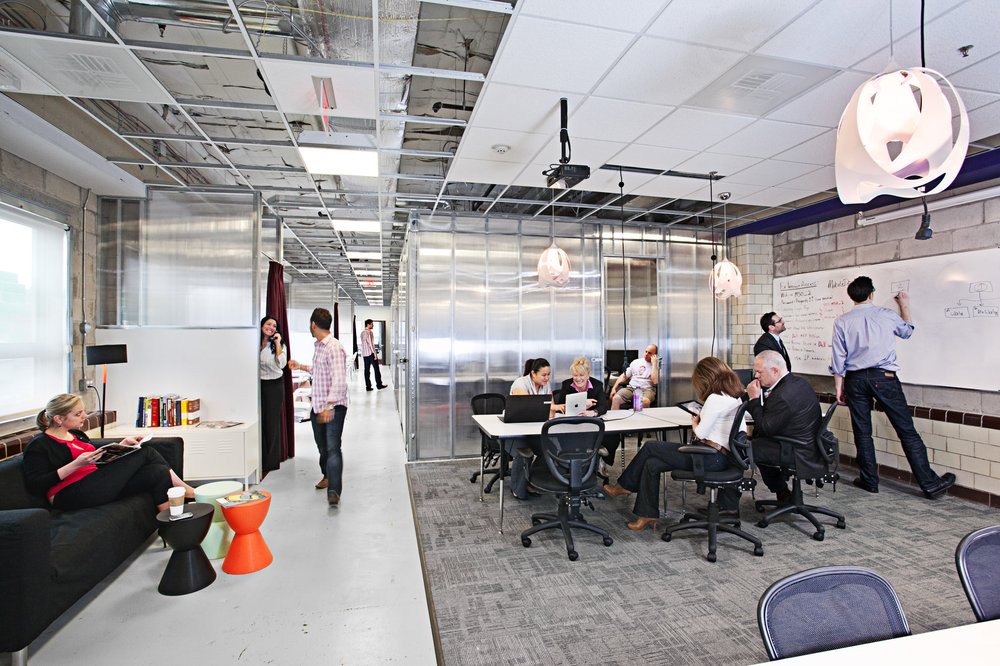 2.- Companies that want to include coworking in their work environments
Powerful projects like the new
Google installations
created by
BIG
(Bjarke Ingels) and Heatherwick Studio or the
new Facebook campus
by Frank Gehry seem to have upscaled, no longer proposing household-sized communities but buildings the size of a small city. The change in scale does not only generate quantitative differences, it also plays an important role qualitatively on the type of relationships that could be produced. Here are some of this model's features:
Horizontality: A coworking space mainly hosts independent professionals or small companies. This means that there are no hierarchical relationships, which can exist in some large companies, like Facebook or Twitter.
Bootstrapping: Many coworking spaces get their own community involved in the space's design and construction (ideas, assembly, etc.). This really helps develop a sense of belonging and identity.
Diversity: While the main motto in large companies is unambiguous and corresponds to the organisation's macro-vision, we can find several projects, interests and various "mottos" in a coworking space.
Attracting and retaining talent is a consistent feature during recent years and it will continue to be in the future for companies. Offering workers a suitable working environment and promoting innovation through collaboration is a challenge. Furthermore, the freelance movement keeps growing; there are currently more than
53 million freelancers in the United States
. Freelancers are proactive beings and many find that coworking is an open and collaborative environment where they can increase productivity, their networks and chance to collaborate with other professionals.
Related posts
The impact of COVID-19 and the social distancing measures that are being implemented until a vaccine or cure is discovered are having an impact on many businesses from two angles. On one hand, many are experiencing a lack of income due to closure and on the other, they are having to adjust their business models to adapt to the new transitional phase that is already happening in many countries.