For a dose of Bali's magic and the biggest unconference in Asia, join us for CUAsia 2020!
CUAsia is back, with a new and bigger vision! After five successful years of unconference across Thailand, India and Malaysia, CUAsia returns to its roots, the land described as the island of Gods, Bali.
The three days event will be in a tropical lush green estate: The Mansion; one of Bali's rare gems – a boutique resort situated in the artist community of Penestanan on the Sayan Ridge. The luxurious resort features 150 rooms, eight outdoor pools, two restaurants and plenty of space to relax, mingle and work.
The vision for CUAsia 2020 is to host experts from industries and disciplines well beyond the coworking world and to explore ideas and innovations using a distinctive coworking lens.
To co-create by involving the community in co-creating their experiences. So they can trade their tools of talents and experience before, during and after the event. Getting real, by raising the bar on conferences content, including more interactive activities and academic research so that the event can be more critical, robust, intelligent and engaged.
CUAsia aims to take further action by working harder to concretise the proceeds of their community and turn powerful conversations into real-world actions. You can expect to experience a diversity of inspirational and aspirational speakers; an experience that engages the hands, head and heart of the community. You also get to meet the friendly and helpful Nexudus team! Please feel free to say hello, see our coworking software and learn more about it or simply to have a chat with us and share any queries you may have regarding coworking management or the coworking industry in general.
The themes for this year's unconference fall into four categories, which are:
Coworking and the future of work: exploring how, why, and what to do if you want to make real people top priority for your coworking community. From neuroscience to nutrition, you can learn about the importance of creating beautiful buildings that can also encourage resilience and potential in the workplace and how this can make your space distinctive in the world of work.
Coliving and building better communities: Looking at ways to create deep connections between people, and then leverage the potential of that connection? Understanding, what spaces people want to live and work? How do they work and how they can be sustainable.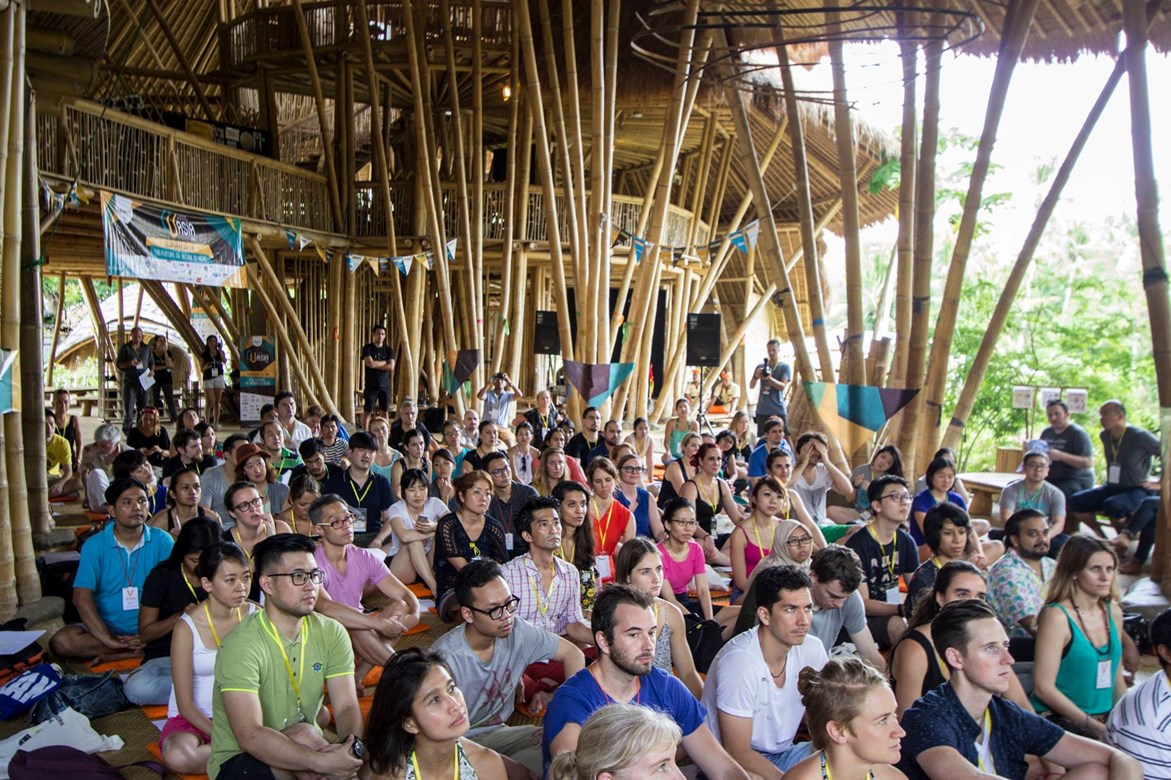 Cogiving and systems for social impact: What can coworking do for the world? This year, CUAsia is cultivating inspiration and aspiration in its highest form. They will be tackling some of the world's biggest problems: from mental health to climate change, marginalisation and rapid urbanisation.
Colearning and sharing skills and insights: How can we all grow and encourage each other? How can coworking communities make this world a better place? How can we together provide a nourishing and activating playground for people and how can this last well beyond the cocoon of the conference?
What should I expect?
Day one and two, will start with morning messages and community engagement, with speakers from disciplines and industries all around the globe and exercises, engaging community muscles in a whole new way.
Accompanied by action-oriented afternoons of panel discussions, jam sessions, and solution-driven workshops. There will also be social sessions, family groups, affinity circles, working lunch and a vast array of options for networking every evening.
Day three, unconference day. This will be a participant-driven day with a crucial centred question: What can coworking do and how to turn powerful conversations into actions?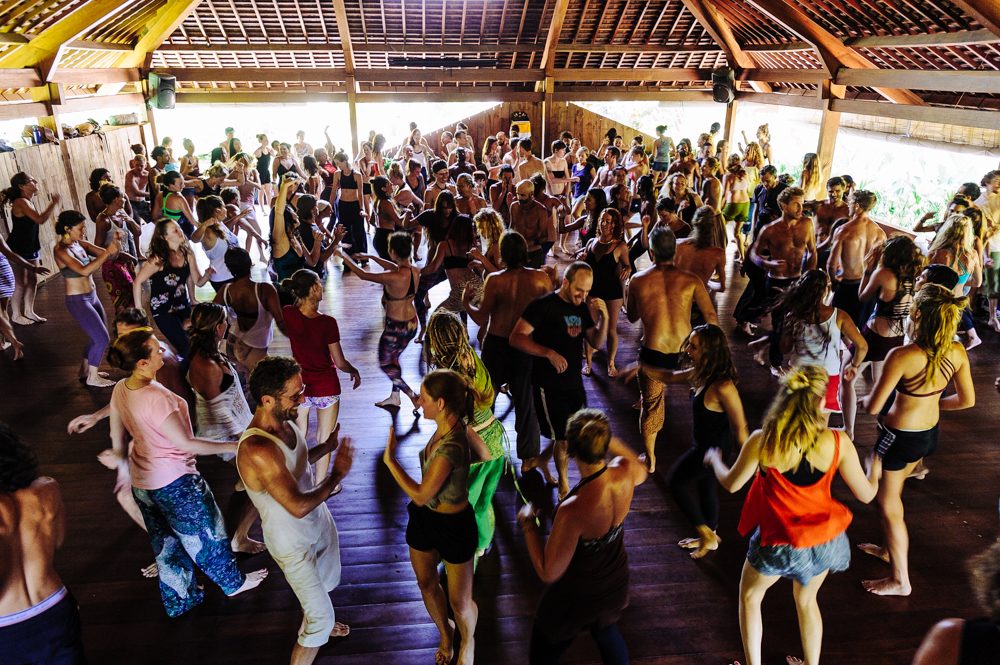 Why not upgrade your Bali experience and get a dose of Bali's magic, by participating in the following activities and excursions? Start with:
Thursday - Evening activities
The coworking library at the HUBUD.

Gong bath meditation at the Yoga Barn.

Cultural dinner at Agung family compound.

Fireside chat and dinner with Steve Munroe at Zest.

Get together at Pachamama,
Friday - Evening activities
Ecstatic dance at the Yoga Barn.

Aaron Balick book launch at Casa Luna.

Fireside chat and dinner with Alex Hillmann at Zest.

Cultural dinner with Rucina Ballinger at Peliatan Palace.

Get together at Pachamama.
Sunday - Excursions
Trip 1: Learn about women in Bali; their culture, society and daily life.

Trip2: this trip will be about the purifying ceremony at the Tirta Mumbul water temple.
Bali's excursions are organised by The Five Pillar Foundation, and 60% of the profit made from each excursion goes back into the local community.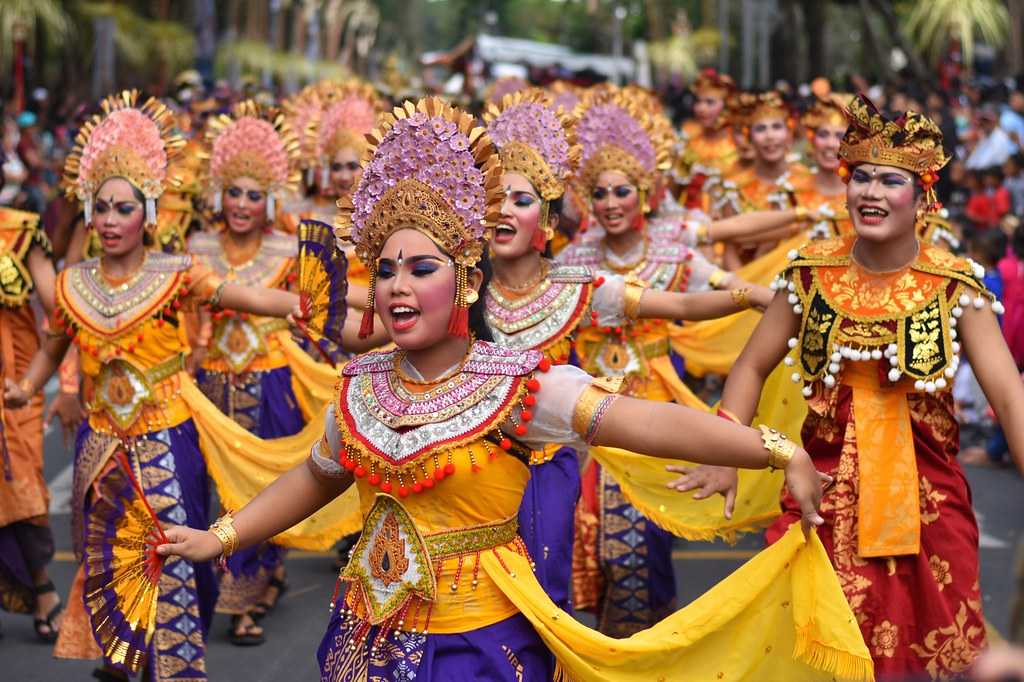 We are looking forward to seeing you there soon!
The growing understanding of coworking needs, combined with our innovative approach means that we can keep this coworking SaaS up-to-date with new features and improve the user experience. If you would like to read more of our helpful tips, subscribe to our free newsletter below. Thank you for reading.
Related posts
The GCUC team shared brilliant, relevant content and kept participation high with breakout sessions; ensuring that there were still chances to network and spark interesting discussions with one another.