As a family business, Community is at the forefront of everything that we do
Did you know that some of the most influential and celebrated multinationals businesses - Facebook, Twitter and Dropbox to name a few - have branches housed in a Glandore workspace? Glandore is an all-Ireland coworking space, based in Dublin, Belfast and Cork. Sharing the values that have been instilled by the Kelly Family, Glandore treats the companies and individuals that they house as their own. With a mission to create a dynamic, supportive and friendly community in which every individual and company can grow. Also part of their mission is to provide the very best start to companies' business operations and to facilitate their growth by offering flexibility, scalability and accelerating their business network of like-minded peers through the Glandore Network.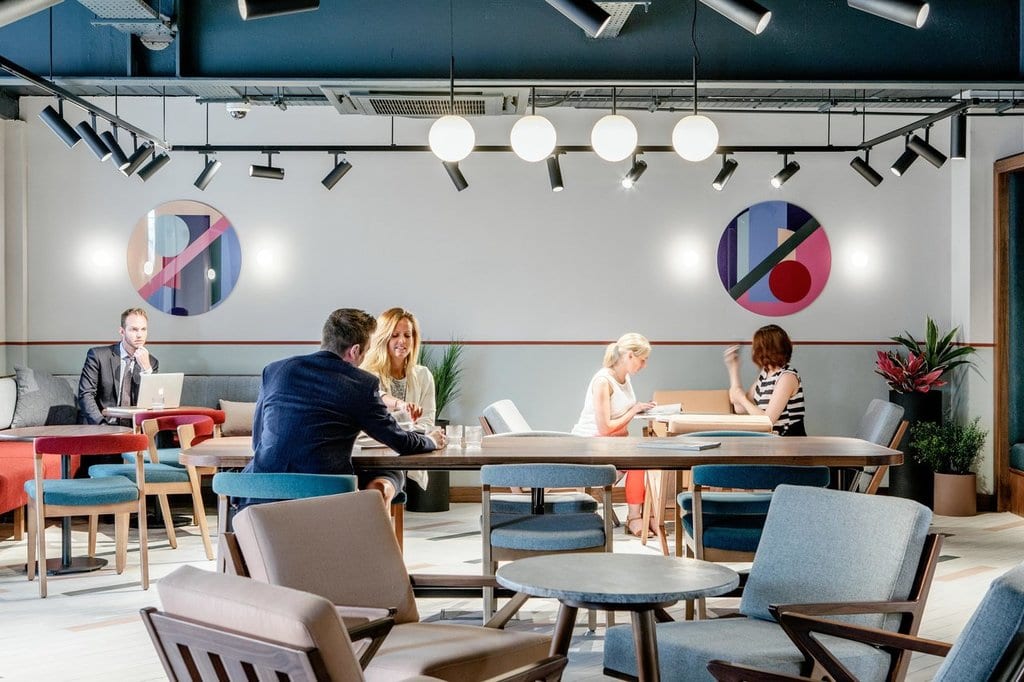 'Scaling create environments that encourage, inspire and support the growth of the companies we house'
Michael Kelly founded the company in 2001 when he noticed a gap in the market for high-end, flexible office spaces in Dublin. Over the past number of years, Michael's three daughters, Fiona, Clare and Rebecca, joined the business and they are now directors of the company. Bringing over 30 years of work experience with them, the Kelly sisters have helped their father to streamline Glandore's continued growth and expansion.
Apart from the focus on providing the best possible services and cultivating a space where their members can succeed, many benefits come with being a member of Glandore! Access to numerous discounts, perks and benefits from the local community and partners, exclusive member rates on healthcare and beauty, gym memberships, hotels and transport.
Additionally, Glandore's Wellness programme has become a way of not only supporting their member's wellbeing but offering them an excellent opportunity to connect and socialise with one another, which includes hosting pilates and yoga classes, lunch and learn seminars and meditation guidance.
Glandore Network events. With a purpose of encouraging and facilitate connections, they host a range of exclusive member events, from educational seminars and workshops, fireside discussions, social gatherings, business briefings, a complimentary wellness programme and more within their unique business network.
We had the privilege of interviewing the directors of Glandore, Clare Kelly and Rebecca Kelly, and we are thrilled to share that with you!

Clare Kelly, Director:
Glandore is a fully fitted flexible workspace in city-centre locations like Dublin, Belfast and Cork. We are a family business, and we've been in business for 18 years. We have looked after some of the world's largest companies, from Facebook to Twitter. We seek to provide the same immunities and facilities that a multinational would have access to within their headquarters.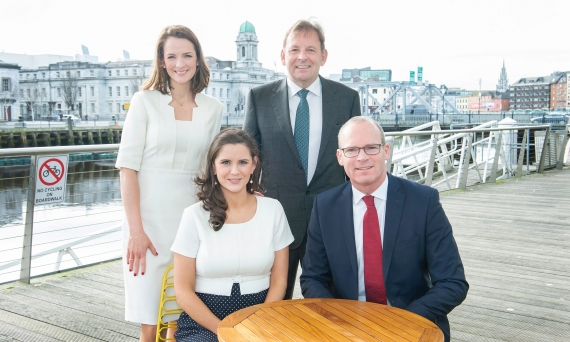 Rebecca Kelly, Director:
Glandore spent much time looking at how we can create a modern workplace environment for our members. In terms of the design of the space, we very much look at putting in the highest quality and whether that be the raw materials or the AV equipment. We always seek to put in the very best infrastructures when we're dealing with some of the biggest companies in the world, and we want to make sure that facilities are of the grade. We are looking to create these environments that can bring people together; we have entrepreneurs to start-ups rubbing shoulders with CEOs from multinational companies who are starting in Ireland. Glandore has a friendly, supportive community.
Community is at the forefront of everything that we do. As a family business, we care deeply about building long-term connections with our members; we offer members a home away from home. We're more than an office space, we are more than a family providing a service, we do what we do with warmth, with care, with hospitality and as a family business, this is really at the heart of everything that we do.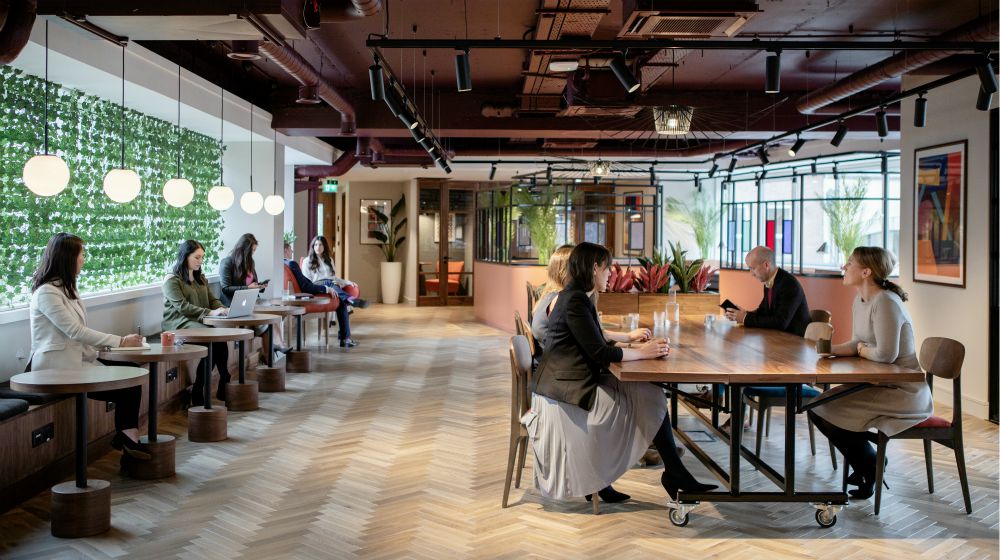 The growing understanding of coworking needs, combined with our innovative approach means that we can keep this coworking SaaS up-to-date with new features and improve the user experience If you would like to read more of our helpful tips, subscribe to our free newsletter below. Thank you for reading.
Related posts
Although the benefits are numerous, our collective experience has also given visibility to the problems of telecommuting. Under lockdown, many of us are having to juggle work with childcare and homeschooling. Even under normal circumstances, maintaining any semblance of work-life balance can be a challenge. Of course, when looking at the pros and cons of working from home it's important to remember that the experience is different for everyone, and it only really works if the employer has a comprehensive remote working policy in place. Is there a middle ground?